efjljejlsfjljelasjflef
Lol, this is fun.
I enjoy vandalising.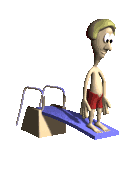 CLIC.
7.10.2020


MY WIFE HAD A GREAT JOB. SHE WAS AN MUSICAL ACTOR. SHE EARNS $1000 A WEEK. SHE WAS THE ONE WHO HELPED ME WITH MY DEBT.


AND THERE'S ME. ME, ON THE OTHER HAND, WAS BROKE. I KNOW HOW TO PLAY THE UKELELE, THE GUITAR (PRECIOUS) AND THE BASS EXTREMELY FLUENTLY. BUT I JUST CAN'T EARN MONEY. ALL MY APPLICATIONS FAILED. I TRIED STARTING MY OWN ONE-MAN BAND. THAT FAILED. I TRIED PERFORMING ON STAGE. THAT FAILED. MY STAGE FRIGHT SHOULDN'T BE THAT BAD!?! BUT MY WIFE CAN'T JUST RAISE ME UP LIKE THIS. I DON'T WANT TO LIVE LIKE A "CHILD" MY ENTIRE LIFE. SHE HAD EXTREME DIFFICULTIES WITH HER FINANCES TOO. EVER SINCE SHE HELPED ME, HER PAYCHECK KEEPS GETTING LOWER AND LOWER. I'M NOT GOING TO LET HER BABYSIT ME LIKE THIS.


I WAS FEELING STRESSED A FEW DAYS BECAUSE OF NOT GETTING A JOB. LUCKILY, WITH MY WIFE'S HELP, I WASN'T GETTING TOO EMOTIONAL. SHE SUGGEST ME TO PLAY SOME MUSIC OUTSIDE, IN A BAR OR SOMETHING. SHE WAS HOPING THAT WOULD CHEER ME UP.


SO THERE I FUCKING WAS, AT A BAR THAT WAS TOO SMALL TO PAY FOR ANY ACTUAL MUSIC PLAYERS. I ASKED THEM IF I COULD PLAY A COUPLE OF SONGS FOR THEM. THERE WASN'T ANYTHING NEAR A HUNDRED PEOPLE SO IT WAS OKAY. THEY GAVE CONSENT AND I PLAYED. THEY WERE IMPRESSED! AND-


AND THEN.. THERE- UH- "THEY" CAME. AND IT WAS THE FIRST TIME I MET "HIM".


"SIR", OR "MISTER JULIET". AND HIS RIGHT HAND MAN "MISTER DELLENT". MR. DELLENT HAD AN EXTREMELY CHARMING PERSONALITY. HE COMPLIMENTED MY TALENT. MR. JULIET AND MR.DELLENT DISCUSSED QUIETLY, THEN ASKED MY IF I'M INTERSTED...


IN BEING A MUSIC TEACHER. $5000 A WEEK. BECAUSE THE LAST MUSIC TEACHER QUIT HIS JOB.


I WAS.. SO HAPPY. THEY APPROVED MY JOB APPLICATION AND SAID I'LL BE WORKING NEXT WEEK. I WAS GOING TO BE A MUSIC TEACHER AT AN OUTDOOR SCHOOL CAMPSITE. I SHARED THE GOOD NEW WITH MY WIFE. AND SHE WAS SO PROUD FOR ME! :D


AT FIRST, IT WAS NORMAL. I WORKED 9 TO 12 EACH WORK DAY WITH NORMAL CHILDREN AND KIDS. THE BUILDING WASN'T SO GIGANTIC, BUT IT WAS ENOUGH FOR ME. I JUST WANTED TO REPAY MY WIFE, ANYWAY.


BUT THEN, SUMMER CAME ALONG AND THEY DECIDED TO MOVE THEIR PLACE TO A DIFFERENT CAMPSITE. THEY SAID THEY'RE GOING TO HOST A SUMMER CAMP, AND THEY NEEDED ME.


AND FROM THAT, IT HAPPENED. THEY TOLD ME PARTICULAR THINGS THAT I CAN'T UNDERSTAND NOR COMPREHEND. I'LL HAVE TO WORK HERE UNTIL THE CAMP ENDS, THEY SAID. I'LL HAVE TO WORK UNTIL THE EXPERIMENT SUCCEEDS. OR ELSE ME AND MY WIFE ISN'T GOING TO GET FOOD. THEY TOLD ME THE JOB IS GOING TO BE EASY, I'LL JUST HAVE TO TAKE CARE OF THESE "CHILDREN"(THEY DON'T LOOK LIKE.. CHILDREN). I'LL JUST HAVE TO MAKE SURE THEY DON'T "RUN INTO TROUBLE". I'LL JUST HAVE TO MAKE SURE THEY DON'T KNOW WHAT'S GOING ON. I'LL JUST HAVE TO MAKE SURE THAT.


BUT WHAT THE FUCK!!?! I CAN'T DO THAT!?! I CAN'T DO ANYTHING!! I CAN'T EVEN PLAY WRESTLING WITHOUT ACCIDENTALLY HURTING MY ENEMY!?! BUT- BUT


IT'S- IT'S- IT's PROBABLY GOING TO BE FINE.. I'M PROBABLY JUST SPITTING NONSENSE. I'LL HANDLE THESE NAUGHTY "CHILDREN" COMPLETELY FINE! I WILL NEVER BE "TOO NICE" WITH THEM! I'LL PUNISH ALL UNACCEPTABLE BEHAVIOUR WITH A SMILE ON MY FACE!! HA!! BEHOLD THE MAGINIFICENT KNOWLEDGE OF PLUCKED STRING INSTRUMENTS, BITCHES!!!


HA.